NEW RELEASE........Away In A Manger Bundle
Regular Price: $9.99
Sale: $6.49
Save: 35% off
A beautiful glittery Nativity theme kit in hues of green, purple, gold, brown, and black. Kit is full of glitter embellishments and papers. Bundle includes a 62 piece monogram, quick pages, word art pack, and frame clusters.
Scrapper & Tagger kits available. Individual scrapper size packs are also available.
NEW RELEASE......Warm N Fuzzy Christmas Bundle
Regular Price: $7.99
On Sale: $5.19
Save: 35% off
Add a little lace and a little glitter to the soft colors of this kit and you get a romantic warm and fuzzy feeling. This is a must have for your scrap collection to make your projects unique.
Bundle, Scrapper, Tagger, and individual packs are available.
Purchase the bundle and get the full kit, 2 Monograms, 4 Quick Pages, and 6 Word Art.
My personal store:

Other Stores Where My Designs Can Be Found:
My Scrapping Blog For Freebies and Other News

Signature Tag Tutorials by QueenBrat Designs

My Website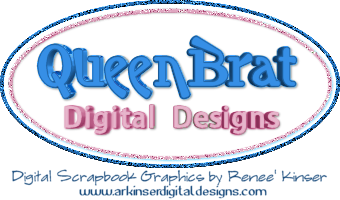 Use the code: STMMMS64124
There was but one perfect man.....I'm just FORGIVEN!